It's been a while since my last post, but I assure you, I've been hard at work!
They had aquired a neat vintage 60's sort of danish looking wood coffee table with what looked like 6 "petals" and it also had a neat gold inlay pattern on the top. They were using it in their dining area, and the scale and shape of the table were perfect for the room. They had plans to create some built-in banquette seating along the back wall, so Priya had the idea to create a table that could function not only as a coffee table, but as a dining table as well. She was very interested in the sort of "vintage-industrial-chic-look".
These last few years have really been a time of solidifying my design philosophy, and really getting a grip on the things that characterize my "style" so to speak. A lot of people label themselves as modernists, minimalists, traditionalists, classicists etc. but I suppose when it comes down to it, I'd like to think I am a pragmatist above all else.
Years ago, when I was really interested in vintage airstreams, I remember one trailerite in a video interview was explaining how "everything (in his trailer) has at least two functions". This has stuck with me ever since, and I suppose that statement plays into many of my designs today.
Anyway, back to the table :)
So I started with a few sketches in my sketchbook, and we talked/emailed back and forth. We eventually decided on one concept in which there were basically 6 legs when in coffee table mode, and three legs when in dining table mode. This turned out to be ideal because the table had 6 petals, and also ideal because of the inherent stability of having the three legs.
I was lucky to score these metal stacking legs from the metal scap yard. They were used to store long pieces of metal around the yard. I snatched up 3 of them and soon the table started to take shape.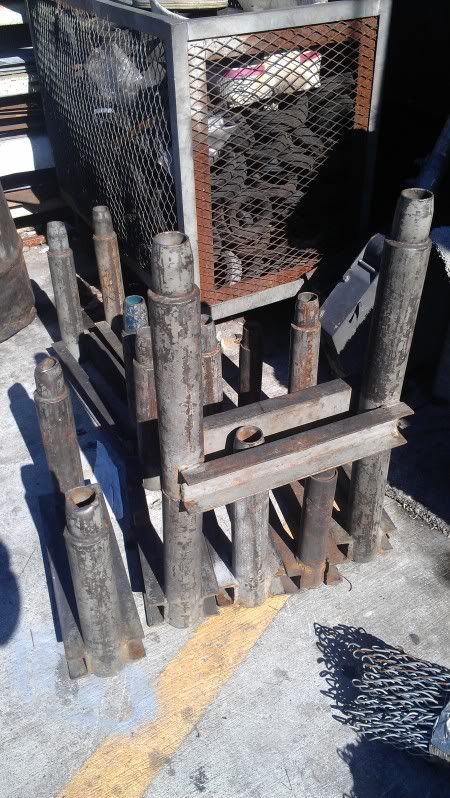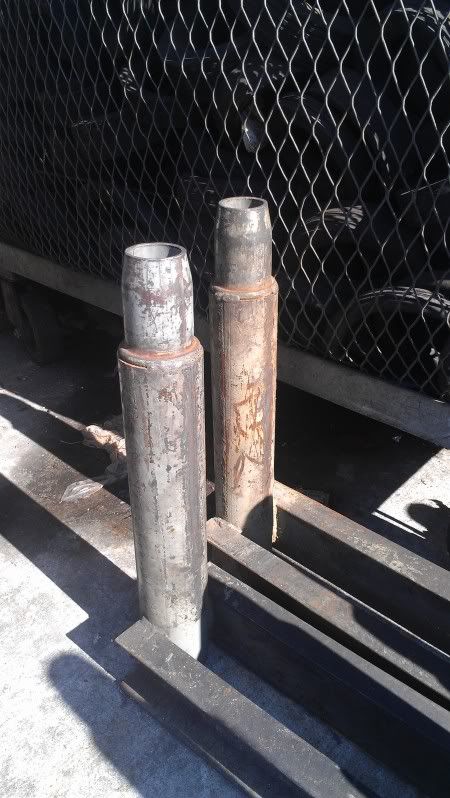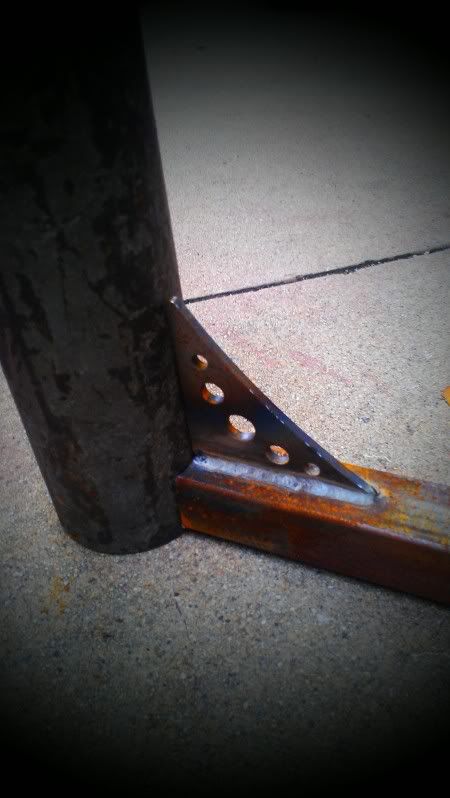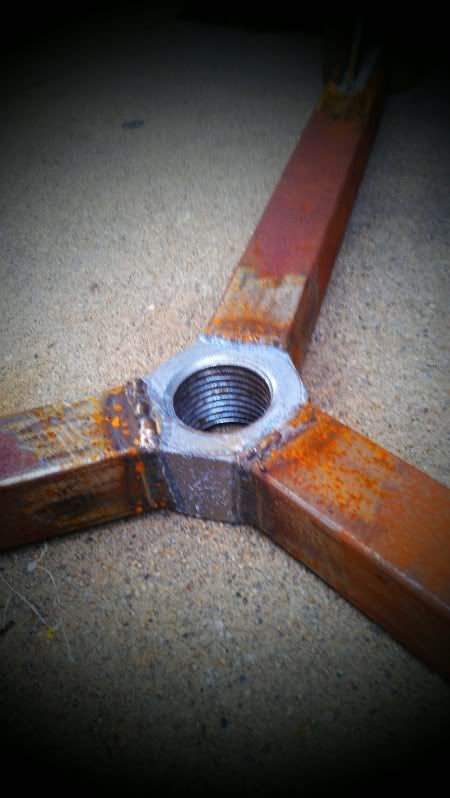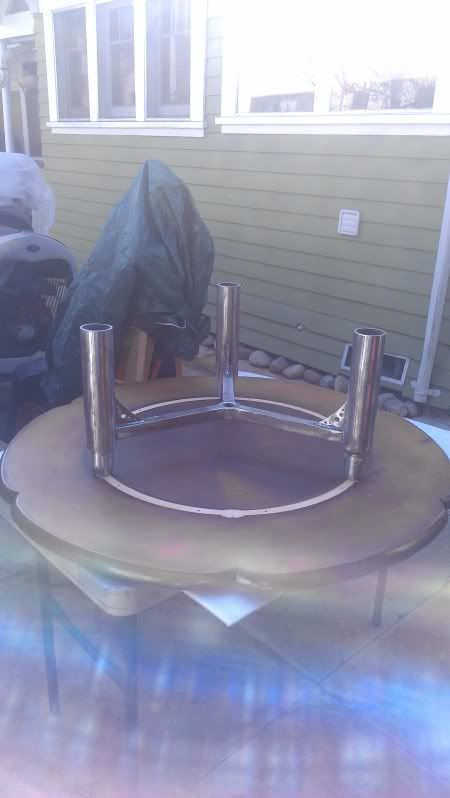 It actually turned out better than we expected, as it turned out it looked cool in several different configurations.
This last holiday weekend, Priya contacted me and informed me that they were going to have some friends and family over for dinner on Sunday night, and that they would like to have a dining table to eat on! So Saturday was the final push to get it finished. Sunday night, Priya made an amazing beef stew and we all got to enjoy dinner on the table. It was a great experience, and thank goodness the table didn't collapse or anything! I only had my cell phone, so I'll have to post a better final picture later, but I was pretty happy with the way it turned out...