This was a project that I did back in March, 2012. I met Brendan and Priya through some good friends, and they commissioned me to build these 2 desks. Brendan is a writer, and the two had recently moved to a house in Silverlake, Ca. Brendan had a room staked out for his office with a window and a great view. We decided on building something super simple and modern, he also liked the worn/industrial look, and didnt mind if the desks looked "well worn". I sketched something up and we agreed on the dimensions. We agreed on 2 desks in an "L" shape. Brendan also hosted a weekly pocker night with his buddies, so we designed the desks so that they could be pushed together and used as a card table. After stewing on it for a little bit, i decided to check the local Habitat for humanity restore to see if they had anything I could use. Score! 2 matching Oak solid core doors!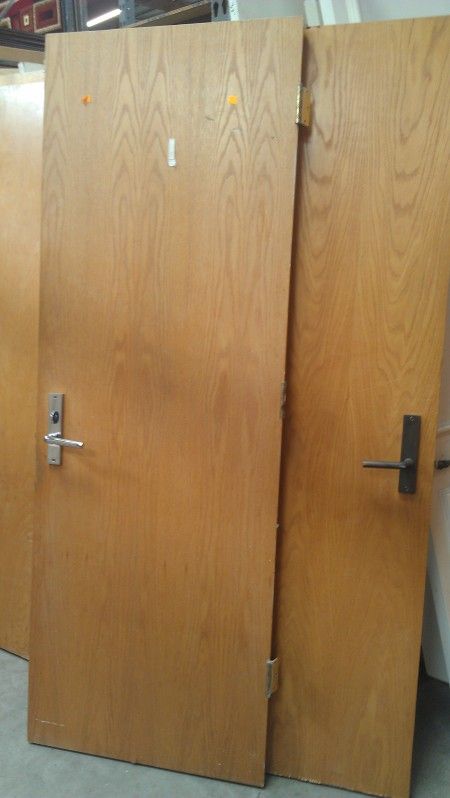 I snatched up those doors, and hit my local scrap metal spot. I decided to use 1.25" square tubing. It felt right, and looked pretty good proportionally. Next, I fabbed up some frames.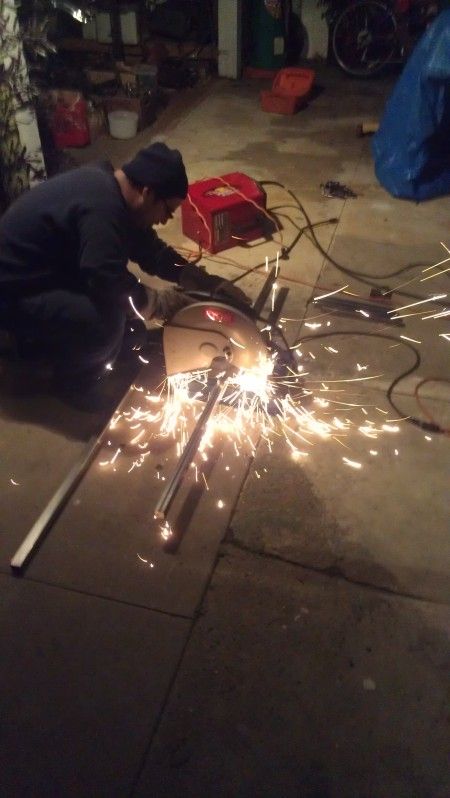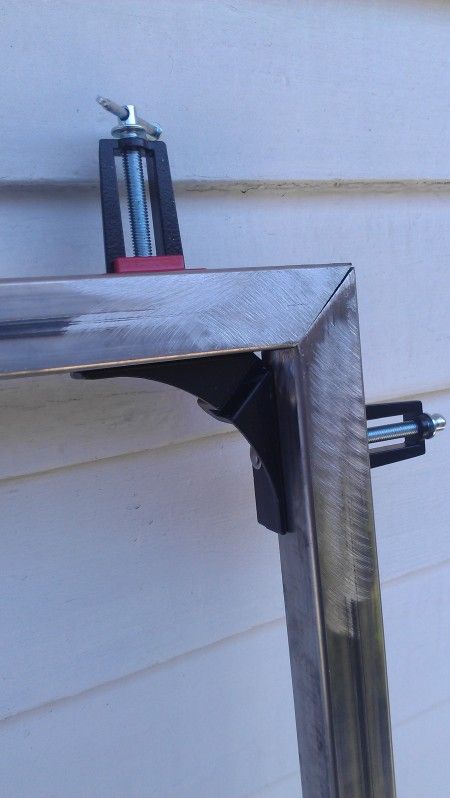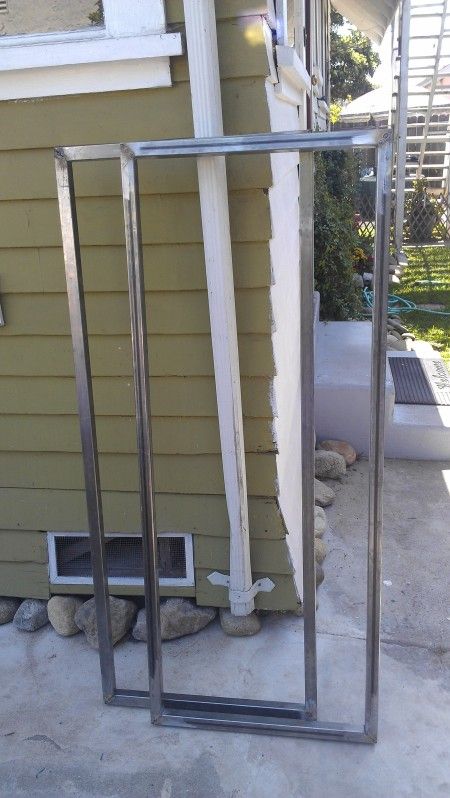 Next, I started to cut the tops to size...
Getting closer...
Added some adjustable feet.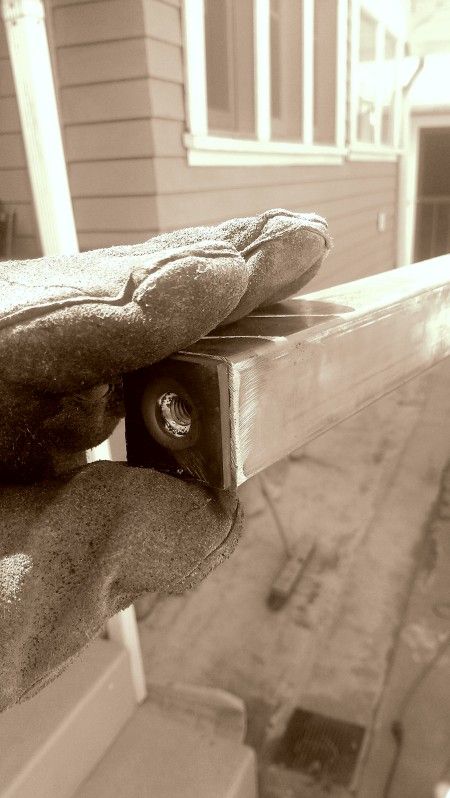 Here they are just before I delivered them. I still have 2 left over door pieces that we might eventually make into rolling carts that fit underneath the desks. I think they turned out nice.