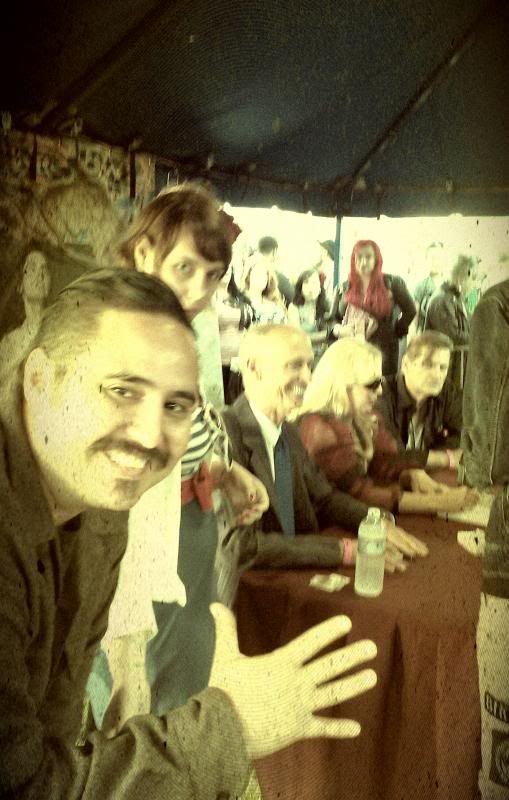 So I'm not really one to get star-struck very easily, but I got a cool opportunity to meet Director John Waters and Tracy Lords in person the Sunday night at the Cinespia Cemetery Screenings. They do these every summer inside the Hollywood Forever Cemetery, and they project movies onto the side of the Mausoleum.
A friend heard about it at the last minute and got us tickets. I'm glad because it turned out to be a pretty cool night. It was the 9th annual memorial for Johnny Ramone, the drummer of the punk band "The Ramones" and director John Waters was there to introduce the screening of "Cry Baby". One of my personal favorite cult movies. The soundtrack is amazing, and the rest of the movie is so bad that it's good.
The cemetery was packed with punk rockers and all sorts of characters, and they were blasting punk, garage, and rock n' roll music on the loudspeakers all night!
Dita Von Tease was there to introduce the question and answer panel, which included Tracy Lords, John Waters, James Intveld (who did the music), Ricky Lake, and Johnny Depp even made a surprise appearance. I got my photos signed, and these babies are getting framed and going in my hallway!