Retna is a local LA artist whos work I've kind of been following for the last few years. It seems like he's gotten a lot of really big commissions lately and is starting to get noticed big time. After chatting a little bit, turns out we went to the same highschool for a year, and his old studio was a few blocks from where I live, small world. I love it when guys who started off with graph really take it to the next level. I had seen a few of his pieces around town and one day while browsing at the local Art store, I noticed Retna and El Mac had put out a book, "Alianza". It's available on Amazon, but kinda pricey now :/
Alianza El Mac & Retna
http://www.amazon.com/Alianza-Mac-Retna/dp/1584233591/ref=sr_1_1?s=books&ie=UTF8&qid=1355711634&sr=1-1&keywords=retna
.
Here's a few shots from his solo exhibition at the Michael Kohn Gallery where I was lucky to run into him by chance. I hope one day we we can collaborate on something man!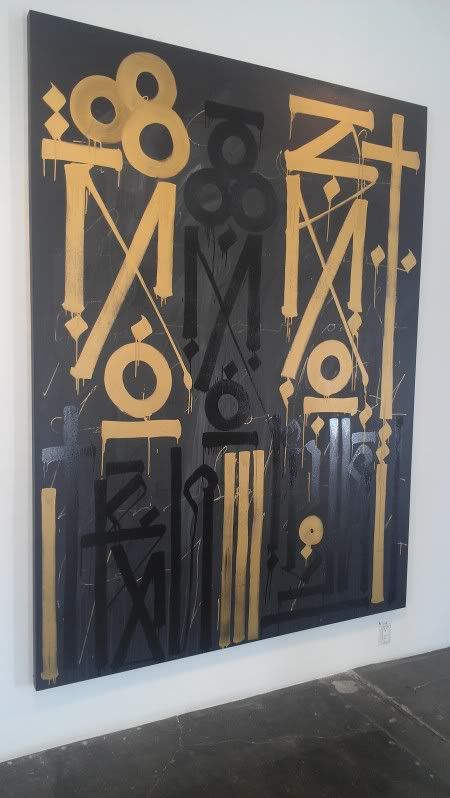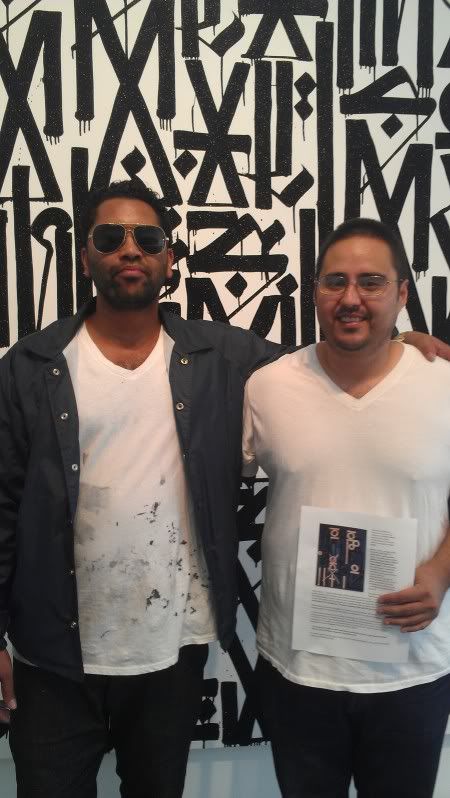 He has great fashion sense too. Nice shirt!
Here's a couple of his murals around town: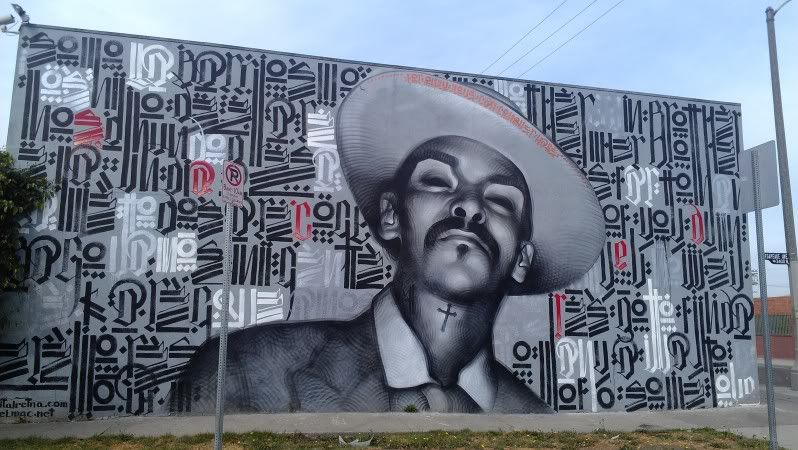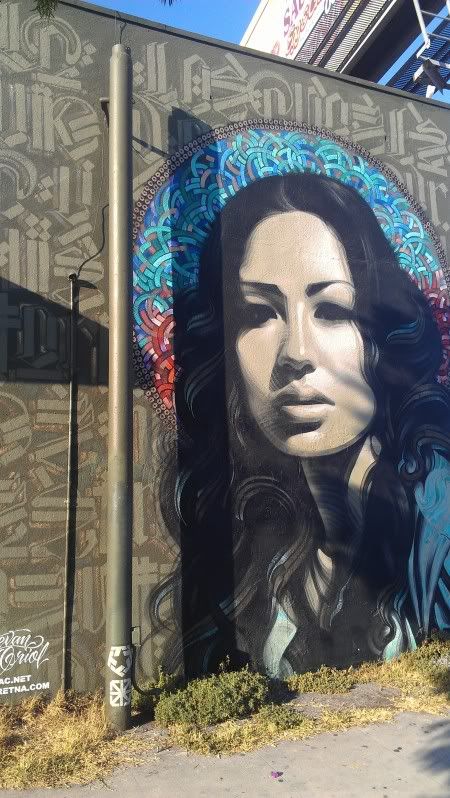 here's a few more courtesy of my buddy Mark Imagawa:
Retna Photostream
http://www.flickr.com/search/?w=24915362%40N07&q=retna
.